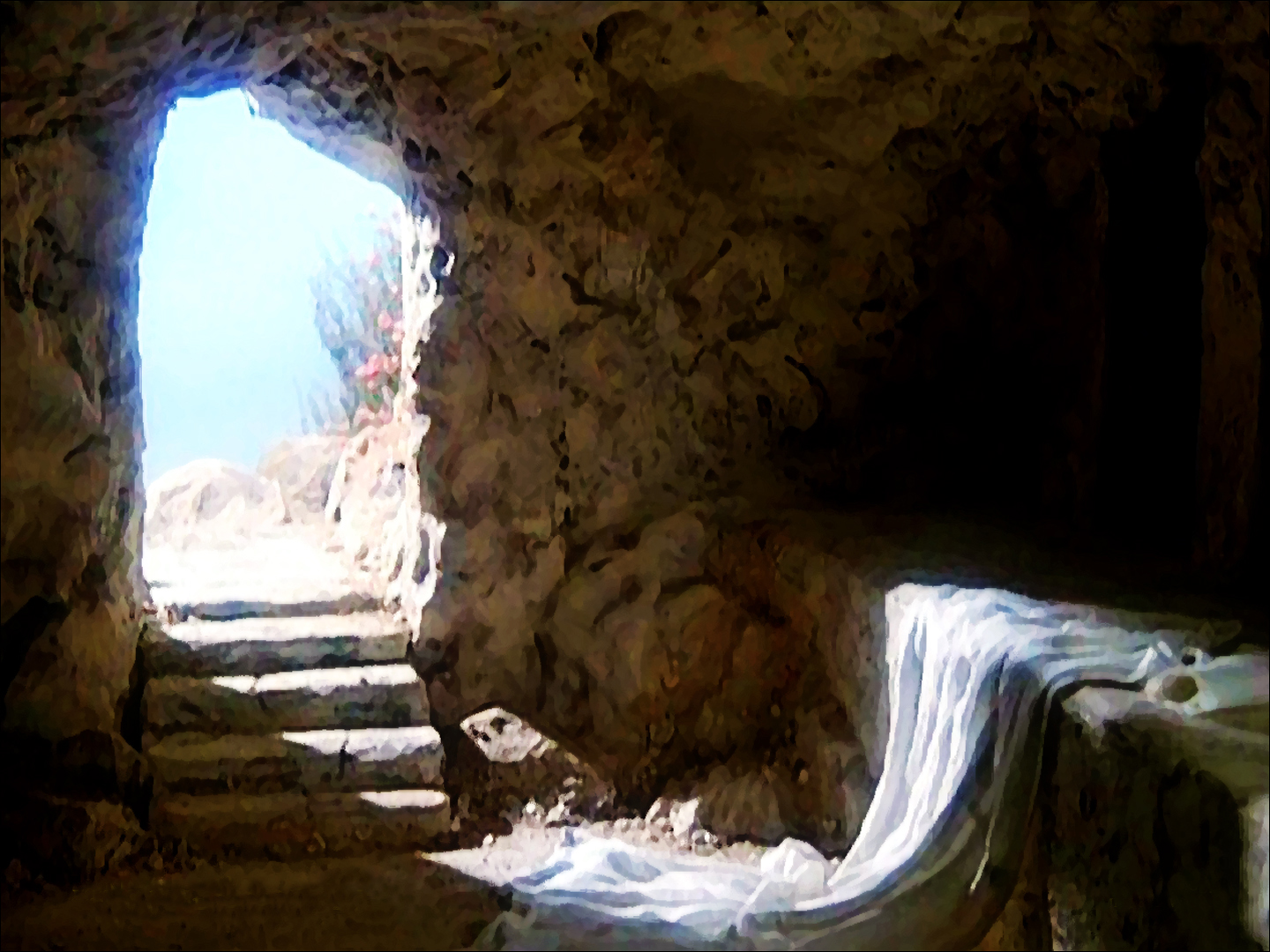 In Frank Capra's beloved
film "It's a Wonderful Life," Jimmy Stewart's character George Bailey gets to see what the world would be like if he had never been born. The absence of his life ripples through Bedford Falls, and presents a parallel universe that is ugly and cruel. He ends up begging to live again, and concludes that his life, with all its challenges, is truly wonderful.
Did you ever think what our world would be like if Christ had not risen from the dead? I considered simply pasting a graphic of a smoldering cinder as my assessment of where our planet would be without the Resurrection. I just don't believe this world would have survived.
If Jesus had not been raised:
No payment for our sins and no forgiveness

No heaven, only hell

No gospel message

No transformed lives throughout history

No apostolic witness and no church

No New Testament, and an Old Testament riddled with false prophecy

No Christian hospitals, orphanages, half-way houses, or homeless shelters

No Apostle Paul, Constantine or Augustine

No

Gutenberg, John Wycliffe, or Martin Luther

No William Tyndale, John Calvin, or John Bunyan

No Jonathan Edwards, Wesley brothers, or George Whitefield

No William Carey or D. L. Moody

No C.S. Lewis, Billy Graham or J.I Packer

No peace for the present or hope for the future
But thank God, this is not a day for terrible possibilities. This is the day we set aside to proclaim the central truth of our faith: Our Savior died for our sins and was raised from the dead! And because Jesus rose,
We who know Him are indwelt by the Spirit and live in the power of His grace.
We have the hope of heaven.
Those who died in Christ wait for us there, and we will be reunited.
We are redeemed, forgiven, justified, reconciled, and adopted..
Our lives have eternal value and our actions have everlasting consequences.
We know that love, truth, justice, and hope will prevail over hatred, lies, oppression, and despair.
We have a message to share that is supernaturally transforming from a Bible that is absolutely trustworthy.
We're part of a band of redeemed sinners that stretches back through the centuries, and marches forward into the future until our King returns to claim all that is His.
Oh, Jesus, how thankful we are that You rose again!
HE IS RISEN, RISEN INDEED!